I will start off by saying, yes there are bigger problems than this in the world and even in my own life.
My husband is starting a new job, which will be so much less stress. I have been begging him to quit his job for over a year now, but he wouldn't without finding another job. Practical but he was so unhappy and stressed out all the time that I don't really think it was worth it. Any way... because he is starting a new job, that means he won't have vacation time saved up for our usually big summer vacation. I am kind of bummed about this, however he is supposed to have Fridays off and leave at noon on Thursdays, so I have been dreaming about several weekend trips we could take this summer.
1. Boulder Beach Water Park, Coeur d'Alene, Idaho
We are totally big kids at heart and we love water parks. We even went to one on our honeymoon (and he lost his wedding ring.) According to Google maps this is about a 7 and half hour drive from our house.
2. Bend/Sunriver, Oregon
I love Bend and the surrounding areas. Sunriver is an awesome little vacation community with bike paths and little shops all through it. This is about a 3 hour drive from home.
3. Seaside, Oregon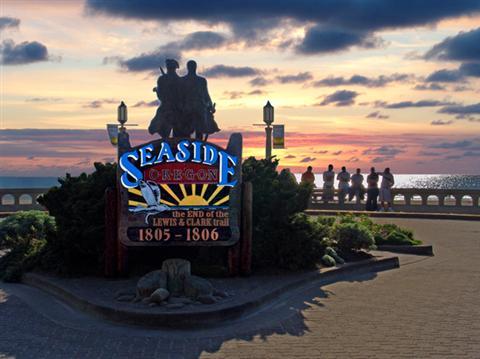 Seaside is probably the most touristy area of the Oregon coast, but we hardly ever make it there. I love the large beach area. 2 1/2 hours by car.
4. Astoria, Oregon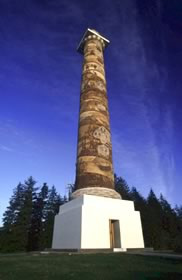 Why yes, Astoria is where The Goonies was filmed. I have been wanting to go hang out here in this town for awhile. It would make a lovely camping trip for us. And it is only 3 hours away.
Have you ever been to my neck of the woods? Any weekend trip ideas for us? Do you plan big vacations or smaller weekend trips?