What do these people have in common:
The answer? They all have the same birthday.
Christmas Day.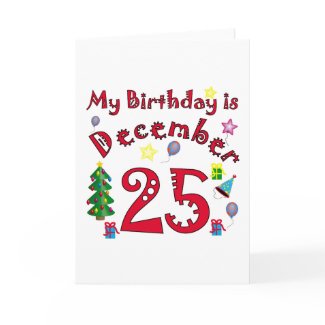 Having a Christmas birthday is an interesting thing. 84% of the time that someone finds out when my birthday is they will say something like "Oh, you're a Christmas baby." My response? "For my whole life." 60% of the time that statement is followed by one of the following questions:
"Did you get less/more presents?"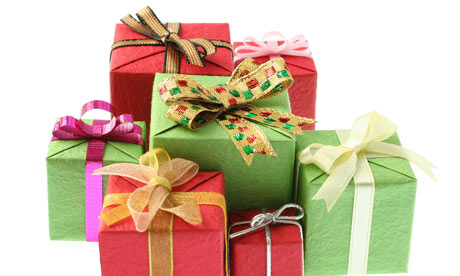 The simple answer is... I don't know. I don't have anything else to compare it to. I mean, my brothers were in high school when I was born and my birthday has always been on Christmas day, so it's not like it changed.
"Are your presents Christmas/birthday combos?"
My parents were really good about keeping the two events separate We would celebrate Christmas in the morning, and my birthday was always celebrated at night. My Christmas presents were wrapped in Christmas paper and my birthday presents were wrapped in birthday paper. My cake/pie would sometimes be decorated in red and green however. I also have always loved getting the Christmas Birthday cards. Mostly because they are kind of hard to find, and I always imagine that person searching everywhere for one.
"Do you celebrate your birthday in the summer?"
Do you celebrate your birthday in 6 months before/after the date? My mom tried that once when I was little. I remember telling all the little kids that were there that it wasn't really my birthday. She never tried that again. Besides for that one party, I can only think of three others. One in 1st grade, one when I turned 16 and I had an Ugly Sweater/Bowling/26th birthday party. Maybe in 5 years I will have another party?
For me, I love it when someone actually remembers my birthday. I'm sure other people feel this way too, but when someone goes out of their way to say Happy Birthday to me, I just love it. I do get a lot of "oh yeah, today is your birthday huh?" One year my husbands best friends wife (did you follow that?) sent me a birthday card. I was so grateful for that little gesture.
Any holiday birthdays in your life?