I totally stole this idea from
Erika
. She accomplished more on this MLK Day off than I did over all three days this weekend.
This three day weekend I accomplished...
1) I finished season 2 (and ordered season 3) of Psych
If you haven't seen this show on USA, you are missing out. It is just silly humor with a mystery thrown in. It's fun, there aren't any guts, and I usually giggle when I watch it.
2) I created my Zumba set list for the after school program I run.
I got suckered into teaching Zumba last spring. Tons of girls have been asking me to do it again this year. I had tons of fun doing it last year, and who doesn't love to get paid to work out??
3)I started organizing my mom's estate.
We are trying to run the sale ourselves. Sometimes this sounds like a good idea. Other times not.
4) SSB from the OG w/ BFF
This is our go to lunch spot. Yum.
5) I got lost in Target
Surprisingly, I didn't spend too much.
6) I got halfway through Notorious Nineteen.
These books are always fun. (How has her hamster lived this long??)
7) I started a
Crockpot Pinterest board
.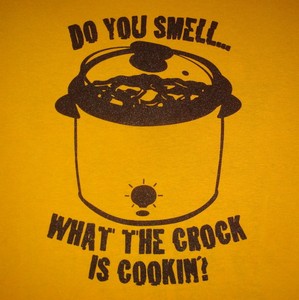 That counts as something, right??
There were some other things I wanted to do this weekend. But I didn't. Maybe I will try something like
Anne
next weekend :)
What did you accomplish this weekend?