Britt, over at Magnolia Pair, has decided to start up a little linky party called "Time Travel Tuesdays." Basically it is away to look back (or forward), and reflect. The first link-up theme, is "This Time Last Year."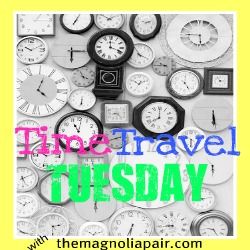 This time last year, I was on spring break, just like every year for the last 25 years (since Kindergarten). Being a teacher, my year is broken up into chunks: back to school through winter break, winter break to spring break, spring break until end of the school year and summer. I've never really vacationed on spring break. I've been to Arizona a couple times, and the Mister's family took everyone to Disney World a few years ago, but other than that, I have mostly had pretty low-key spring breaks. Quite frankly, I like it that way. I remember coming back on Saturday night from our Disney trip and just being so exhausted. Then I had to go back to work on Monday. No bueno.
Anywho... last year's spring break was not filled with beaches and sunshine (I live in Oregon, NO spring break is filled with beaches and sunshine), instead I spent it mostly sitting at a computer, trying to finish up my Action Research project for my Masters in Education.
Source
I had to remind myself to keep the forks away from my eyeballs
while I was writing my Action Research paper
I remember finishing it, printing it and putting it all in a fancy binder. I was so happy turning it in to the College of Education, thinking I was finally done with my Master's degree. I was picturing this:
I was thinking a bit too far ahead, as I found out I
a few
revisions to do, but in the end I did end up finishing my Masters and graduating last June.
What were you doing this time last year?