After a couple of heavy posts it's time for...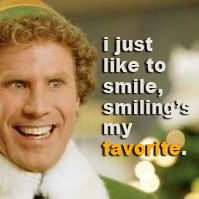 What? Just cuz it's March I can't use Buddy the Elf?
True Story:
My mom could fold a fitted sheet like a champ. She tried to teach me several times. As weird as it is, one of my biggest regrets is not learning this from her.
Ooops... things just got serious
I have asked students how they see. Now I know.
Here is one to get you thinking..
Best caption wins something. For reals.