It's been a rough week around here, what better way to try to get a better start to this week than sharing some Sunday Funnies!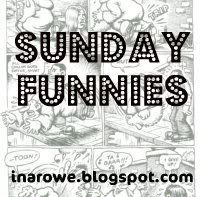 I could not stop laughing at this when I first saw it:
Um true dat:
This was on Yahoo the other day. It's an entire slide show of pictures of diver's faces:
How cool is this nail art:
I have a slight obsession with this song:
I also have a small unexplained love for this song:
What funny things have you found lately?